Strengthening a Palliative Approach in Long-term Care (SPA-LTC) is about making sure that people with life-limiting illnesses have more opportunities to experience a high quality of life from the moment they enter long-term care to the day of their death.
A palliative approach to care
Informed by clinical experience and through original research, a national team of health researchers developed SPA-LTC as an approach to care that draws together best practices in palliative care within long-term care settings across the globe. These practices were tested in Canadian long-term care settings and adapted to fit our local context. SPA-LTC is a "made in Canada" approach that works. This approach is intended to support the needs of people living with a variety of life-limiting illnesses, including frailty, dementia, end-stage organ disease, and cancer.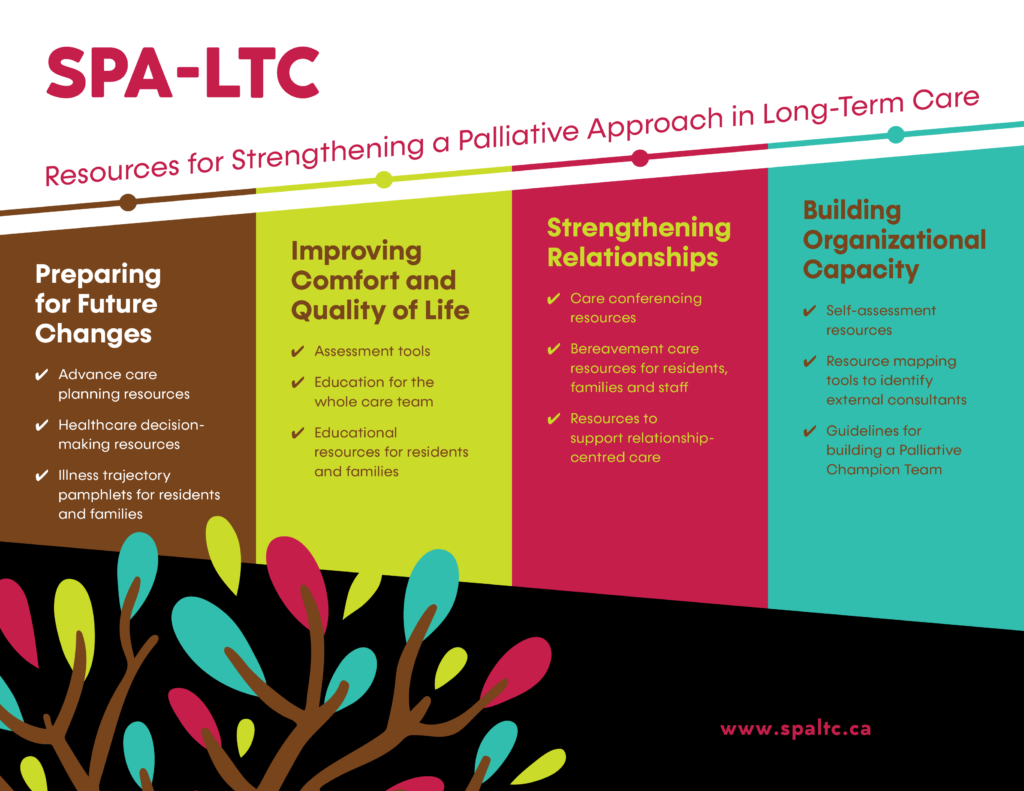 SPA-LTC emphasizes strengthening the relationships between long-term care residents, their families, and their healthcare teams through continuous quality improvement and capacity building.
The SPA-LTC program provides needed resources to family members, health care providers and researchers across Canada to stimulate improved care for all LTC residents, especially the most vulnerable. These resources are developed to integrate evidence-and equity-based approaches to palliative care at both practice and policy levels.